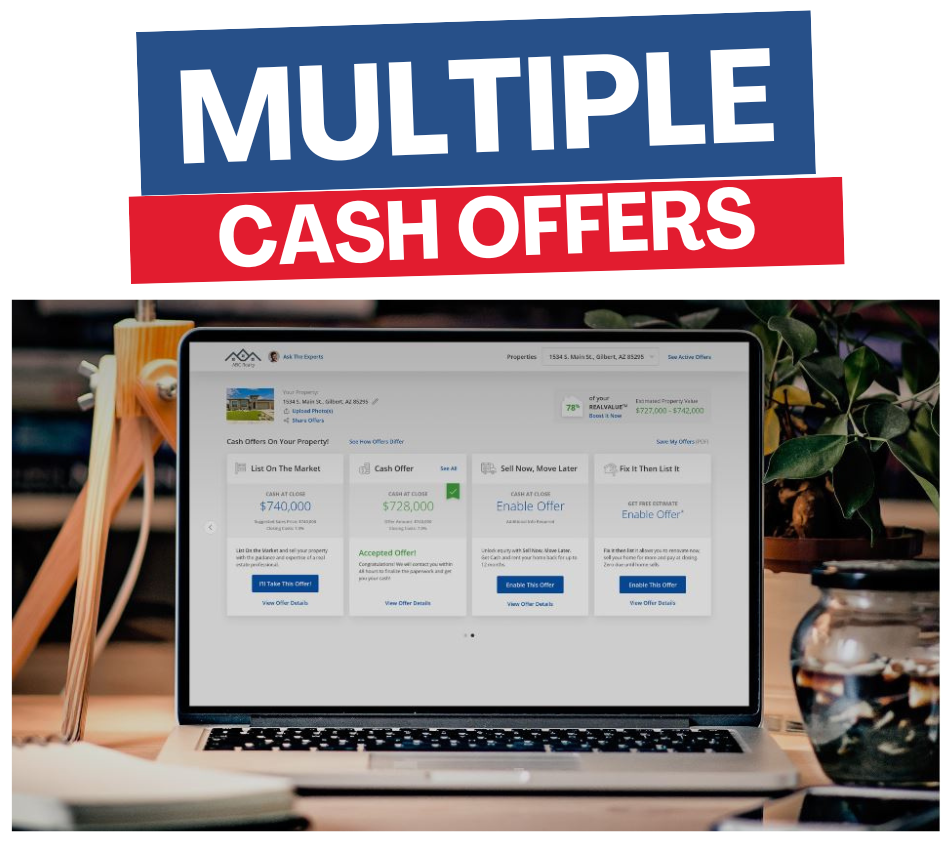 95% Of Sellers Want Top Dollar
95% of our seller clients will list and sell their homes at top-of-market prices, and we have a long track record as skilled home-selling experts with over 900 reviews. (Learn more).
When Speed and Convenience are More Important
We also have a network of cash buyers that allow us to provide multiple cash offers that give you speed, convenience, and all the flexibility you need. A Cash Offer will enable you to sell your home to an institutional buyer for cash. The funds are transferred at closing. It's that simple. No showings, no uncertain sales times, no stress, and you pick the closing date. You'll even get plenty of time to transition out of the home.
Cash Offer Seller Benefits
Skip listing your home.

Speed up selling your home without the hassle of a traditional listing on the market.

Take your time. Taking a cash offer on your property allows you plenty of time to pack up and transition out of the home.
Cash buying power. You can purchase that dream home you've had your eye on by taking the cash offer!
The Process is easy; enter your address in the search box below, which will take you to our offer dashboard, where you can compare cash offers and instant selling solutions. Three easy steps:
Enter Your address
Upload Photos
Get your offers and instant selling solutions in 24 hours.
Home Selling Options - We have you covered
What's the real current value of your home?
Thinking about selling? Find your home or condo's value in today's market, for free.
Find A Neighborhood You Love