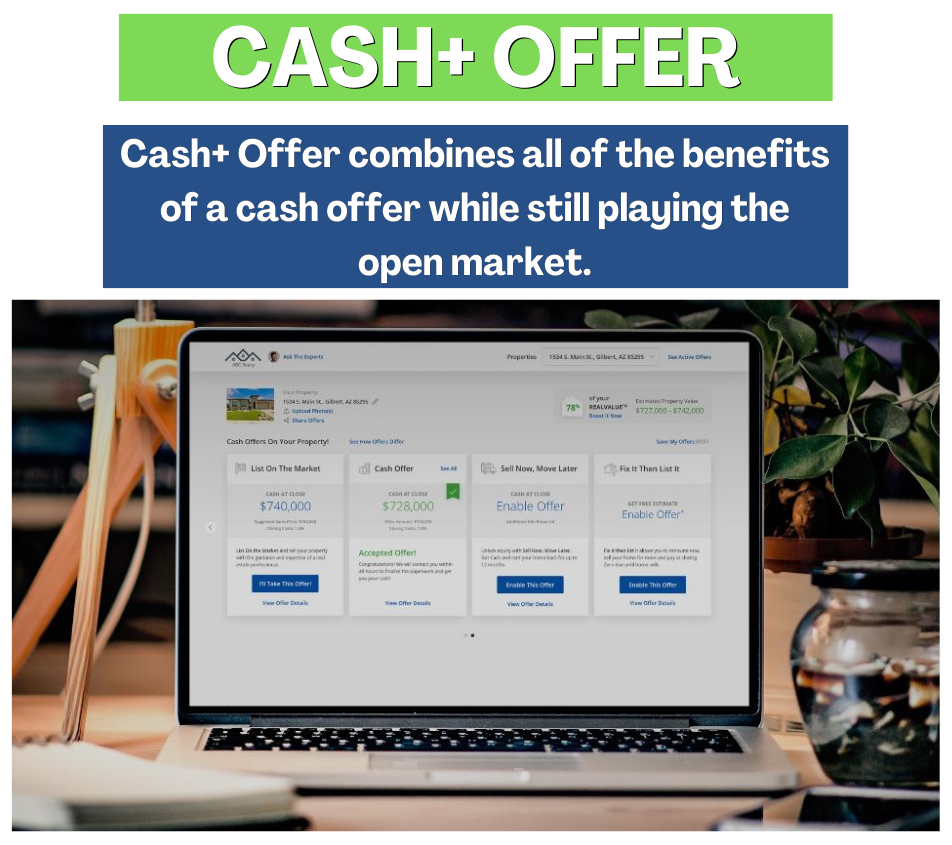 When Speed, Convenience, and Top Dollar Are All Important
Cash+ Offer combines all of the benefits of a cash offer while still playing the open market. A Cash+ Offer allows you to sell your home to a cash buyer without leaving too much money on the table. With the structured Cash+ Offer, you only pay a convenience fee. You get the difference if the home resells for more on the open market!
Skip listing your home.

Speed up selling your house while benefiting from the open market.

Pick your close date.

Taking a Cash+ Offer gives you the flexibility to choose when you move.

Cash buying power.

By taking the Cash+ Offer, you can purchase that dream home you've had your eye on!
The Process is easy; enter your address in the search box below, which will take you to our offer dashboard, where you can compare cash offers and instant selling solutions. Three easy steps:
Enter Your address
Upload Photos
Get your offers and instant selling solutions in 24 hours.
Home Selling Options - We have you covered
What's the real current value of your home?
Thinking about selling? Find your home or condo's value in today's market, for free.
Find A Neighborhood You Love