Top 10 Must-Visit Restaurants in Catonsville: A Food Lover's Guide
Posted by Ron Howard on Tuesday, September 19, 2023 at 4:50:14 AM
By Ron Howard / September 19, 2023
1 Comment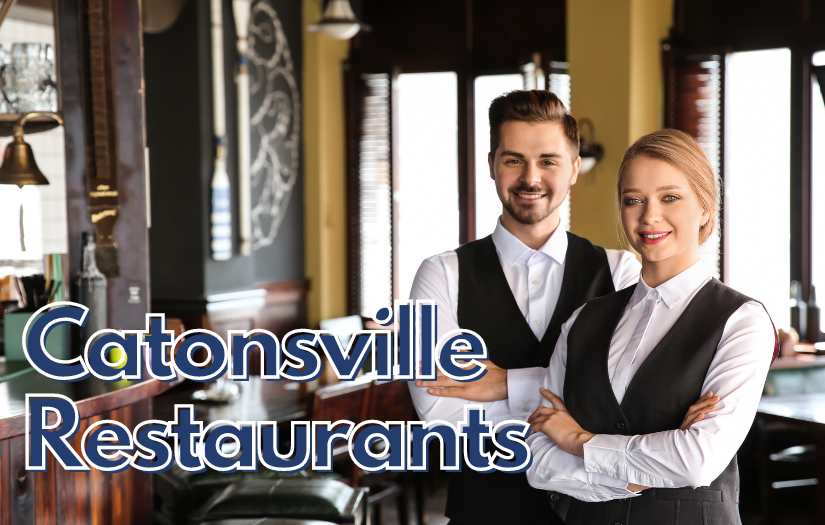 Catonsville, known for its scenic beauty and historic homes, is also home to a bustling restaurant scene that caters to residents and visitors. Each dining spot offers a unique experience, ranging from global delicacies to local favorites. The diversity and quality of restaurants in this town make it an essential destination for food enthusiasts, ensuring every meal becomes a cherished memory.
Catonsville's got you covered whether you're craving fresh seafood, a hearty brunch, or a simple yet delectable sandwich. The restaurants here offer mouth-watering dishes and reflect the warmth and hospitality the town is known for. This combination of flavors and ambiance makes dining in Catonsville an exceptional experience.
For those visiting or living in Catonsville, here's a list of ten must-visit restaurants that promise an unforgettable gastronomic journey:
Chapters
2. State Fair
5. The Beaumont
7. Iron Age
8. Pho Saigon
9. El Agave
10. Halo Hawaiian BBQ & Poke Bar
Catonsville Gourmet
Renowned for its exquisite seafood selection, Catonsville Gourmet is where quality meets taste. Set in a cozy environment, the place offers an array of dishes prepared with the freshest ingredients. The ambiance, highlighted by delicate lighting and comfortable seating, complements the dishes, making it an ideal spot for intimate dinners and group celebrations. The staff's attentiveness ensures a memorable dining experience every visit. Moreover, their wine list is carefully curated, pairing perfectly with the seafood delicacies. Dessert enthusiasts will find joy in their delightful, sweet endings, and the central location makes it a convenient dining spot for many.
State Fare
Nestled in the heart of Pasadena, State Fare provides a comforting spot that serves homely meals with a modern twist. Their breakfast choices, ranging from light pastries to hearty plates, start the day off right. As the day progresses, their savory dinners cater to diverse palates. The relaxed atmosphere and friendly service make this a go-to spot for casual dining. Their outdoor seating area is a boon during pleasant weather days. The establishment also boasts various beverages catering to all ages, and their weekend brunches are not to be missed.
Matthew's 1600
At Matthew's 1600, elegance intertwines with taste. This upscale dining haven boasts a menu that promises to tantalize your taste buds every time, from the appetizers to the desserts. The décor, exuding sophistication, and the soothing background music set the tone for a splendid dining affair. The staff's dedication to providing a top-notch experience is evident in their impeccable service. For those keen on alcoholic beverages, their bar offers an extensive selection. Their outdoor patio is ideal for summer evenings, and private events can be hosted in their dedicated spaces.
Pho #1 Catonsville
An oasis for those craving authentic Vietnamese flavors, Pho #1 Catonsville stands out with its traditional recipes. Their Pho, brimming with rich broth and tender meat, is a testament to their culinary expertise. The restaurant's interiors, adorned with Vietnamese décor, provide a serene atmosphere. With a friendly staff eager to recommend dishes, it's more than just a dining spot; it's an experience. The place is also very pocket-friendly, offering value for every dollar spent. Their vegetarian options are equally tempting, and their spring rolls are a must-have appetizer.
The Beaumont
The Beaumont seamlessly blends contemporary flair with timeless classics. Their menu is a testament to culinary innovation while paying homage to traditional favorites. Each dish, presented with artistry, is a flavor explosion. The restaurant's chic interiors, coupled with its ambient lighting, provide a backdrop for memorable evenings. The attentive staff only adds to the top-tier experience. They also have an impressive bar area, perfect for pre-dinner drinks. Special occasions find an ideal setting here; their desserts round off the meal splendidly.
Country Corner Store
Contrary to its unassuming name, the Country Corner Store is a gastronomic delight in Pasadena. Specializing in sandwiches, their creations range from classic favorites to unique concoctions. The homemade goodies, from pastries to snacks, are a sensory treat. The rustic décor gives it a quaint charm, making patrons feel at home. Friendly service ensures repeat visits. This spot is perfect for a quick bite or takeaway. Their beverage section offers a variety of local and imported choices, and don't forget to try their homemade jams.
Iron Age
Dive deep into the authentic world of Korean BBQ at Iron Age. With grills at every table, diners experience the joy of cooking their selection to perfection. The variety of meats, marinated with traditional Korean spices, guarantees a delightful meal. The lively atmosphere and upbeat music turn dining into a fun-filled activity. Their side dishes, ranging from kimchi to salads, complete the meal. The place is spacious, making it suitable for group gatherings. Their drink menu, featuring traditional and modern options, enhances the BBQ experience.
Pho Saigon
Pho Saigon is a haven for Vietnamese cuisine aficionados. Beyond its aromatic Pho, the restaurant offers various dishes showcasing Vietnam's culinary heritage. The serene ambiance, punctuated by traditional Vietnamese elements, enhances the dining experience. Each dish, crafted with care, promises authenticity and depth of flavor. With a service that's quick and courteous, it's a must-visit. Their iced coffee is an excellent beverage, offering a sweet caffeinated delight. They also offer takeout, ensuring you can enjoy their flavors conveniently.
El Agave
Step into El Agave and be transported to the vibrant streets of Mexico. Their menu, abundant with traditional Mexican dishes, caters to vegetarians and meat lovers. The tacos, bursting with flavor and freshness, are a crowd favorite. The lively décor, adorned with colorful motifs, creates a festive environment. Paired with its refreshing range of beverages, it is the perfect spot for a fiesta. They frequently host live music evenings, adding to the festive ambiance. The guacamole, prepared fresh at your table, is a delightful treat.
Halo Hawaiian BBQ & Poke Bar
A slice of the Hawaiian paradise in Pasadena, this spot promises a culinary journey. Every dish is a tropical delight, from their smoky BBQ offerings to the fresh Poke bowls. The vibrant décor, reminiscent of the Hawaiian beaches, sets the mood for a relaxed meal. The warmth of the staff, combined with the unique flavors, ensures that the Aloha spirit is felt in every bite. Their drink menu, featuring tropical beverages, is the perfect accompaniment. For dessert lovers, their Hawaiian ice creams and pastries are a sweet end to the meal. The place is also kid-friendly, offering choices that cater to younger palates.
>>Search Catonsville Real Estate.
>>18 Popular Catonsville Neighborhoods.
The Catonsville restaurant scene blends diverse cultures, cuisines, and flavors. Each establishment has its own story, specialty, and way of making every diner feel right at home.
If your culinary journey in Catonsville has you considering a more permanent stay in this beautiful town, look no further. Top-producing realtor Ron Howard and the exceptional Greatest Moves Team of RE/MAX Advantage are always ready to assist you with all your Catonsville real estate needs. They know the area's ins and outs and will ensure you find a place that feels like home. Safe travels and happy dining!
Other Cities in Anne Arundel County