Moving to Towson, MD: Your Guide to Real Estate, Homes, and Finding the Right Realtor
Posted by Ron Howard on Saturday, March 25, 2023 at 1:40:07 PM
By Ron Howard / March 25, 2023
1 Comment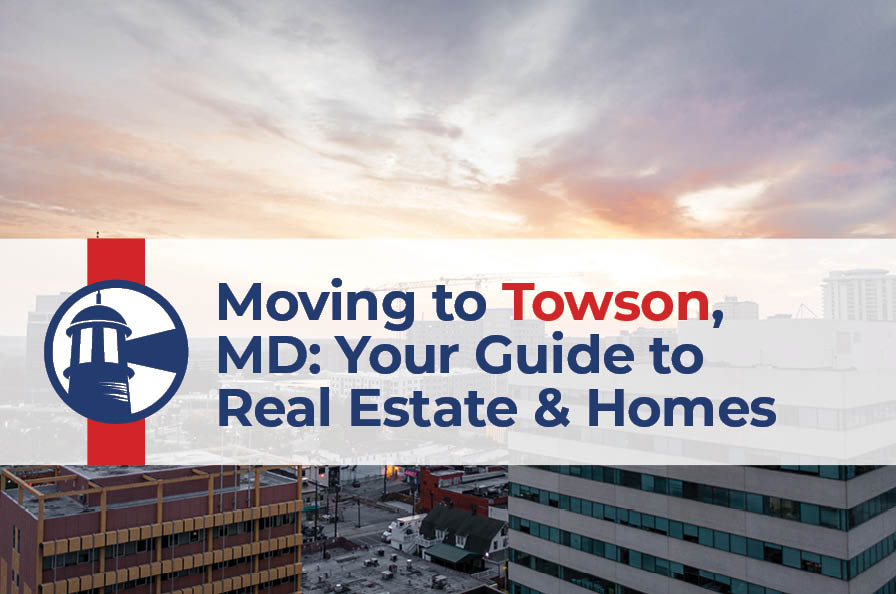 Are you considering a move to Towson, Maryland? This thriving suburb, located just minutes from Baltimore City, offers various real estate options, top-rated public schools, and ample shopping, dining, and entertainment opportunities. As home to Towson University, the area boasts diverse educational and cultural offerings. Towson's convenient location near major highways makes accessing other parts of the Baltimore-Washington region a breeze. With a low crime rate and a tight-knit community, Towson is an excellent place to call home.
Chapters
1. Convenience & Accessibility
5. Community & Finding the Right Realtor
Convenience & Accessibility
Just a short drive from Baltimore, Towson is the ideal location for those seeking suburban living with easy access to the city. Major highways like I-695 and I-83 make traveling throughout the state a breeze, while public transportation options, such as the light rail and bus systems, provide additional convenience for residents.
Education Options
The Towson area is home to countless top-rated public and private schools, perfect for families. Towson's robust educational offerings include Towson University, Maryland's largest public university, which features a variety of undergraduate and graduate degree programs. The university also has a strong athletics program and numerous extracurricular opportunities.
Shopping & Dining
Experience a shopper's paradise in Towson, with various shopping centers and malls, including Towson Town Center, which boasts over 200 stores and restaurants. Independent shops and restaurants also abound, offering residents diverse options.
Recreational Opportunities
Discover Towson's many parks and recreational areas, such as Loch Raven Reservoir, which is perfect for hiking and fishing enthusiasts. The area also features several golf courses, and locals enjoy popular outdoor activities like biking and running.
Community & Finding the Right Realtor
Towson's tight-knit community, rich in pride and history, hosts numerous events and festivals annually. Residents unite to support local causes and organizations, fostering a strong sense of belonging. When moving to Towson, finding the right realtor can make all the difference in securing the perfect home in this welcoming community.
Embrace the Best of Towson
Maryland Overall, Towson, Maryland, offers the perfect balance of suburban and urban living, making it an ideal place for families, students, and professionals to call home. You'll find your ideal home in Towson with its convenience, education options, shopping and dining, recreational opportunities, and strong community.
Experience That Counts
Choosing Ron Howard and the Greatest Moves Team of RE/MAX Advantage as your Towson real estate agent ensures you have the most experienced and knowledgeable professionals. With a proven track record of success in the Towson real estate market, Ron Howard and his team possess unparalleled expertise. Their dedication to customer satisfaction, strong negotiation skills, and extensive local connections make them the ideal choice for anyone looking to buy or sell a home in Towson. Trust Ron Howard and the Greatest Moves Team to make your Towson real estate experience seamless and stress-free.