Explore the Beauty of Maryland: A Guide to the Old Line State
Posted by Ron Howard on Thursday, November 16, 2023 at 4:38:38 AM
By Ron Howard / November 16, 2023
1 Comment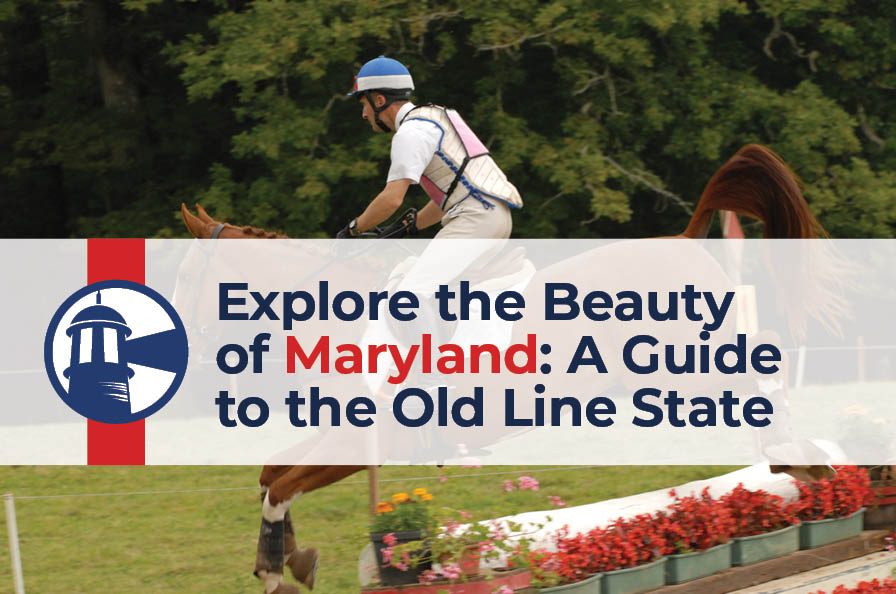 Maryland, also known as the "Old Line State," is a small state located on the East Coast of the United States. It is famous for its rich history, breathtaking landscapes, and mouth-watering seafood. Maryland is a perfect destination for history enthusiasts, nature lovers, foodies, and weekend travelers.
Chapters
1. Rich History
4. Universities and Major Cities
Rich History
Maryland is home to numerous historical sites, including the Star-Spangled Banner National Historic Trail, which tells the story of the War of 1812 and the writing of the national anthem. Another famous historical site is the Harriet Tubman Underground Railroad National Historical Park, which tells the story of Harriet Tubman and the Underground Railroad.
Breathtaking Landscapes
Maryland is renowned for its stunning landscapes. The state has many state parks, such as Assateague Island National Seashore and Patapsco Valley State Park, where visitors can enjoy hiking, biking, and nature walks. The Chesapeake Bay is also a popular tourist spot, offering fishing, boating, and swimming opportunities.
Mouth-Watering Seafood
Seafood lovers will relish in Maryland's famous crab cakes, and oysters served in many seafood restaurants throughout the state. The state also has a thriving craft beer scene, with many local breweries and taprooms to explore.
Universities and Major Cities
Maryland is home to prestigious universities like the University of Maryland and Johns Hopkins University and major cities like Baltimore, Annapolis, and Rockville. The state is perfect for outdoor activities such as hiking, camping, and fishing. It has numerous stunning parks, lakes, and forests. Maryland is also home to numerous museums, art galleries, and theaters, making it an excellent destination for arts and culture. For sports fans, Maryland has professional teams like the Baltimore Ravens, Baltimore Orioles, and Washington Wizards.
Living in Maryland
Maryland is considered an excellent place to live, with a strong job market, a high standard of living, and diverse activities and sights for residents. The state has a mix of urban and rural areas, with significant cities offering various amenities and opportunities for entertainment, culture, and education. Maryland is excellent for families, professionals, and retirees, with a well-regarded education system and numerous universities. Furthermore, Maryland is known for its beautiful landscapes and outdoor activities such as hiking, camping, and fishing, and it's also a great place to enjoy sports, arts, and culture. However, the cost of living is higher than the national average, and state taxes are relatively high.
Visit Maryland Now!
Maryland is a state that caters to everyone's interests, making it the perfect destination for a family vacation or weekend getaway. The state offers a rich history, natural beauty, mouth-watering seafood, and a thriving craft beer scene. With various activities and sights, Maryland always has something to explore.
>> Learn more about five popular Anne Arundel County Cities
>> Learn more about five popular Baltimore County Cities
>> Learn more about five popular neighborhoods in Baltimore City
>> Learn more about two popular Harford County Cities
Anne Arundel County Cities
Baltimore City Neighborhoods
Harford County Neighborhoods
Howard County Neighborhoods