Discover the Charm of Federal Hill: A Guide to the Best Homes and Neighborhoods in Baltimore's Historic Waterfront Community
Posted by Ron Howard on Friday, June 2, 2023 at 5:48:53 AM
By Ron Howard / June 2, 2023
1 Comment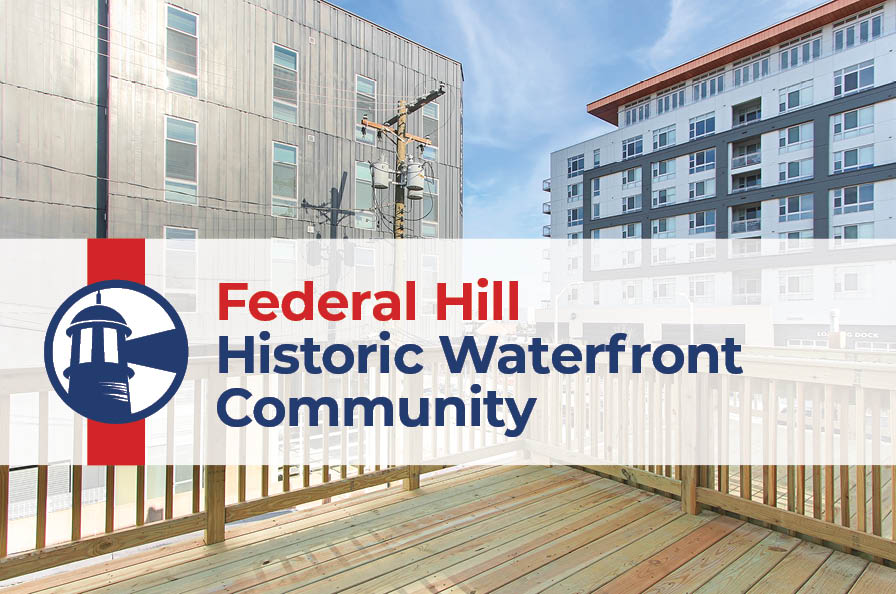 Federal Hill is a vibrant and historic neighborhood in the heart of Baltimore. Known for its picturesque streets, stunning waterfront views, and charming homes, it's no wonder Federal Hill is a highly sought-after area for homeowners. This neighborhood is renowned for its dynamic food scene, distinct architectural styles, and vibrant nightlife. If you're in the market for a new home in Federal Hill, there are a few things that you should know about this beautiful neighborhood.
Chapters
Central Location
One of the things that residents love about Federal Hill is its central location. The neighborhood is just minutes from downtown Baltimore and is within easy reach of all the city's major attractions and amenities. Federal Hill has it all whether you're looking for great restaurants, shopping, or entertainment. And with easy access to major highways and public transportation, getting around the city is a breeze. The proximity to the Inner Harbor and the Ravens' and Orioles' stadiums also adds to the area's convenience and charm.
Sense of Community
Another thing residents love about Federal Hill is its strong sense of community. The neighborhood is home to a diverse mix of residents, and there is a robust camaraderie and connection among its inhabitants. From annual block parties to farmer's markets, community engagement is a pillar of life in Federal Hill. This makes Federal Hill an ideal place to raise a family or to enjoy a peaceful and fulfilling life. It's not just a neighborhood; it's a community where people care about each other.
Beautiful Homes
Thirdly, Federal Hill is home to some of the most beautiful homes in Baltimore. The neighborhood is known for its historic row houses, many of which have been beautifully preserved and restored. The houses in Federal Hill are spacious and well-maintained, and many boast stunning waterfront views. These homes provide comfortable living spaces and a taste of the city's rich history and architectural grandeur.
Great Greenspace
Fourthly, Federal Hill has many parks, playgrounds, and green spaces. This includes Federal Hill Park, one of Baltimore's most popular and well-known parks. The park offers residents various activities, including walking paths, playgrounds, and sports fields. This makes it a great place to relax, exercise, and spend time with family and friends. Besides, the green spaces also host open-air concerts and local festivals, making them an epicenter of social interaction and community bonding.
Great Events
Lastly, Federal Hill is known for its many annual events, including the Federal Hill Jazz and Blues Festival and the Federal Hill Home and Garden Tour. These events unite the community and showcase the neighborhood's vibrant culture and history. Beyond that, street fairs, food festivals, and art shows are also part of the cultural fabric of the neighborhood, contributing to its liveliness and charm.
Learn more about Federal Hill, AKA Fed Hill - All of our Federal Hill Blog Posts.
In conclusion, Federal Hill is a beautiful, historic neighborhood that gives residents a strong sense of pride. Federal Hill is a great place to live for a variety of reasons. First, the area is located in the heart of Baltimore, providing easy access to all the city offers. Additionally, Federal Hill is known for its historic charm and beautiful architecture, with many federal-style homes now available for sale. The area also boasts a strong sense of community, with various events and activities throughout the year. Furthermore, Federal Hill is home to many great restaurants, bars, and shops, making it a desirable location for foodies and those who enjoy active nightlife. Lastly, the neighborhood's commitment to green spaces allows residents to enjoy outdoor activities and gather with neighbors. With all these features, Federal Hill is an excellent place for those looking for a unique and vibrant neighborhood.
Other Baltimore Neighborhoods