7 Things to Consider About Federal Hill vs. Canton in Baltimore
Posted by Ron Howard on Saturday, August 20, 2022 at 4:38 AM
By Ron Howard / August 20, 2022
1 Comment

Federal Hill vs. Canton- Which is the Better Baltimore City Neighborhood?
When I moved to Baltimore City in 1995, I had friends living in Canton and Federal Hill. Each group equally loved their neighborhood for many of the same reasons: excellent restaurants, bars, nightlife, highway access, great parks, and a wide range of housing choices. The Federal Hill vs. Canton debate has gone on since I've lived here. Baltimore is relatively easy to navigate, yet we sometimes gripe about making the trek from one side to the other.
Canton played an essential role in Baltimore's early maritime trade and the City's growth as a critical North East port in the early days. The Canton area is one of the oldest industrial communities in the US. In 1828 New York capitalist Peter Cooper bought 3,000 acres along the waterfront near Fells Point (Canton) for $105,000. Large companies in the canning, packing, and fertilizing industries moved in during the early 19th century.
Meanwhile, across the harbor, years earlier, Federal Hill was named after the celebration in 1788 of Maryland's ratification of the Federal Constitution, which happened on the hill. In 1797, an observatory opened on Federal Hill, allowing merchants to see ships approaching the harbor. Many early settlers fought in the War of 1812, and residents watched the British bomb Fort McHenry from the hilltop.
Many of us, at least I, came to a great bar or restaurant in Federal Hill or Canton and then fell in love with the area. Both Federal Hill and Canton are steeped in history and continue to be two great Baltimore City neighborhoods that have a lot to offer with a handful of unique differences that will guide your preference. If you're searching online, it's hard to tell the differences as both are Baltimore City waterfront neighborhoods where you can walk to dozens of your favorite local attractions.
Commute Times
If you work South or West of Baltimore City, Federal Hill is an easier commute than Canton because you don't have to drive through the tunnel or Downtown to get there.
If you work Downtown, Federal Hill is an easier commute, and you can even walk, scooter or bike to work. You must drive through a few neighborhoods from Canton to downtown.
If you work North/Northeast/Southeast of the City, Canton is an easier commute because you can quickly get onto 95 or 895. From Federal Hill, you have to take the tunnel.
If you work North/Northwest of the City and have to shoot up 83, it's comparable and could be different daily based on traffic. From Federal Hill, you drive through Downtown, and from Canton, you go through Fell's Point and Harbor East.
Sports and The Stadiums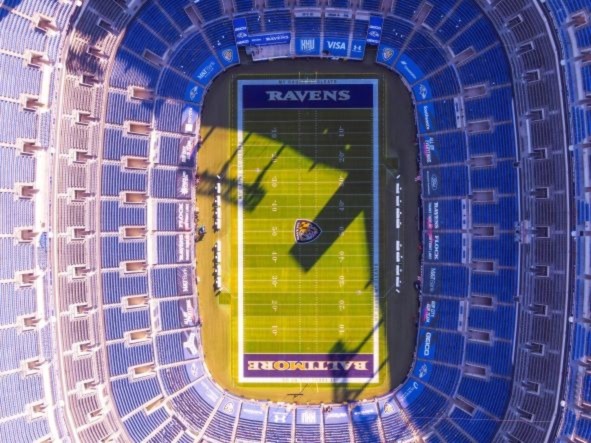 If you love professional baseball or football and want to be able to walk to the stadiums, then Federal Hill is the place to be. The Baltimore Orioles' Camden Yards and Baltimore Ravens' M&T Bank Stadium are within walking distance, and there is so much pregame fun happening in Federal Hill at places like Mother's Grille - Purple Patio and Cross Street Market are packed with fans ready to march over to the games.
If you are a skateboarder, the new skate park at Rash Field in Federal Hill is sweet!
The courts at Patterson Park (the northern border of Canton) are nicely maintained if you play tennis.
If you cycle, I like the bike trails that take you from Canton and around the City better than the ones that start you in Federal Hill.
The Volo social sports leagues are incredibly popular for meeting people and staying active.
Parks, Green Spaces, and Playgrounds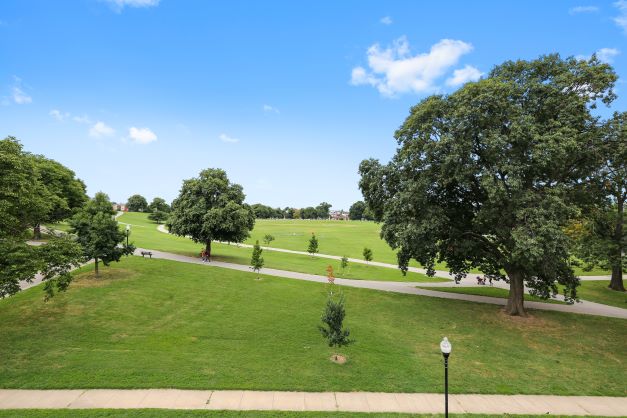 If you want great parks, Patterson Park is a lovely 133-acre park that creates Canton's northern border. Patterson Park has two playgrounds, five basketball courts, ten tennis courts, nine ballfields, a swimming pool, a kiddie pool, a boating lake, picnic pavilions, an Ice Rink, a garden, a fountain, bike trails, and tons of programming and social sports leagues. The Korean War Memorial Park, aka The Canton Waterfront Park, is another great park in Canton that can easily be reached along the waterfront promenade and has fun events like the WTMD First Thursdays Concert Series and lots of waterfront festivals. Federal Hill has scenic (looks at the downtown waterfront) Federal Hill Park, a 10.3-acre park with a playground and Rash Field, the Science Center, and The Visionary Art Museum, all within a 2-minute walk. Riverside Park is a 17-acre park with ball fields and social sports leagues at the southern border of Federal Hill and is known as Riverside, although many would refer to it as part of the general Federal Hill area. Canton and Federal Hill have a couple of smaller parks throughout the neighborhoods, but I like Canton's park scene a little better because of the 133-acre Patterson Park.
The Restaurant, Bar, and Nightlife Scene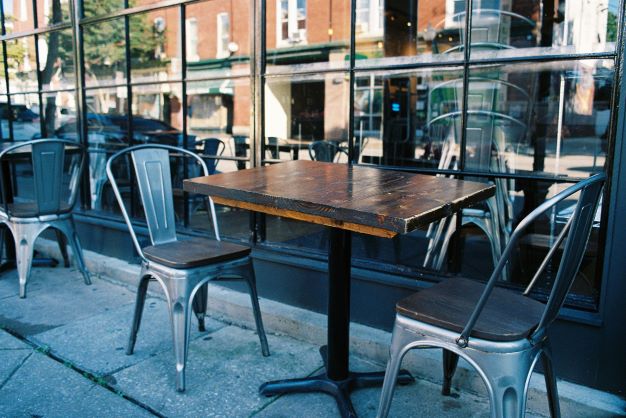 The restaurants, coffee shops, bars, and nightlife scene are a big draw to all the Baltimore City Harbor neighborhoods. There are so many good choices in each area, and everyone has their favorite, so I'd say it's a tie. I started going to the Canton Square restaurants and bars in the 90s, and over the years the scene there has been consistently lively and fun. The Cross Street Market area of Federal Hill has had a recent renovation, which has made it even more of a hot spot for dining and socializing. You can easily grab a burger and a beer from one of many thriving watering holes. One of the main reasons Canton has the edge here is that it is so close to Fell's Point, Harbor East, and Little Italy, which boast slightly more upscale restaurants and cocktail lounges. The beauty of living in Canton or Federal Hill is that it only takes 15 minutes to get between the two, and there are plenty of options.
Cost of Living and Real Estate
Since Federal Hill and Canton are both in Baltimore City, the cost of living is generally the same. As of July 2022, the Median Sales Price for a home sold in Federal Hill was $299,500, and the Median Sales Price for homes sold in the Canton was $295,000. Pretty much a tie when it comes to the cost of living and the cost of real estate in Canton and Federal Hill.
Canton Real Estate Listings
Federal Hill Real Estate Listings
Population
There are roughly 33,000 residents in Federal Hill, with a median age of 32.6. There are approximately 48,000 residents in Canton, with a median age of 33.3. Federal Hill always comes across as a bit more crowded, but the center East to West road (Boston Street) through Canton can get congested during evening rush hour. Canton has always felt less crowded, but someone else might say the same about Federal Hill.
Waterfront Property
Canton has a better selection of waterfront townhomes and condos, including places like The North Shore, The Moorings, Canton Cove Condos, Anchorage Townhomes, Anchorage Towers, Lighthouse Point, and the Beacon condos. Federal Hill has the Ritz Carlton, The Pier Homes At Harborview, The Harborview Towers, and Harborview Townhomes. Both communities have plenty of homes with water views, especially Waterview from rooftop decks, which is a big thing in both neighborhoods.
Conclusion
Depending on your preferences, it could be challenging to choose between the two, especially since they are so similar. Canton and Federal Hill would be excellent neighborhoods to relocate to in Baltimore City.
Canton and Federal Hill are more similar than different.
I think street parking is more manageable in Canton than in Federal Hill.
Both have good dog parks. Woof!
Federal Hill nightlife can have a bit of a college party feel while Canton has a slightly older crowd.
Where you work might tilt you towards Canton or Federal Hill.
Both Canton and Federal Hill have amazing grocery stores and shopping options that will leave you wanting for nothing.
The bottom line with Canton vs. Federal Hill is that you will have to come to Baltimore City and check them out. They are so comparable it will probably come down to commute times. If you are working remotely, make sure you walk around each neighborhood and figure out the vibe that works best for you!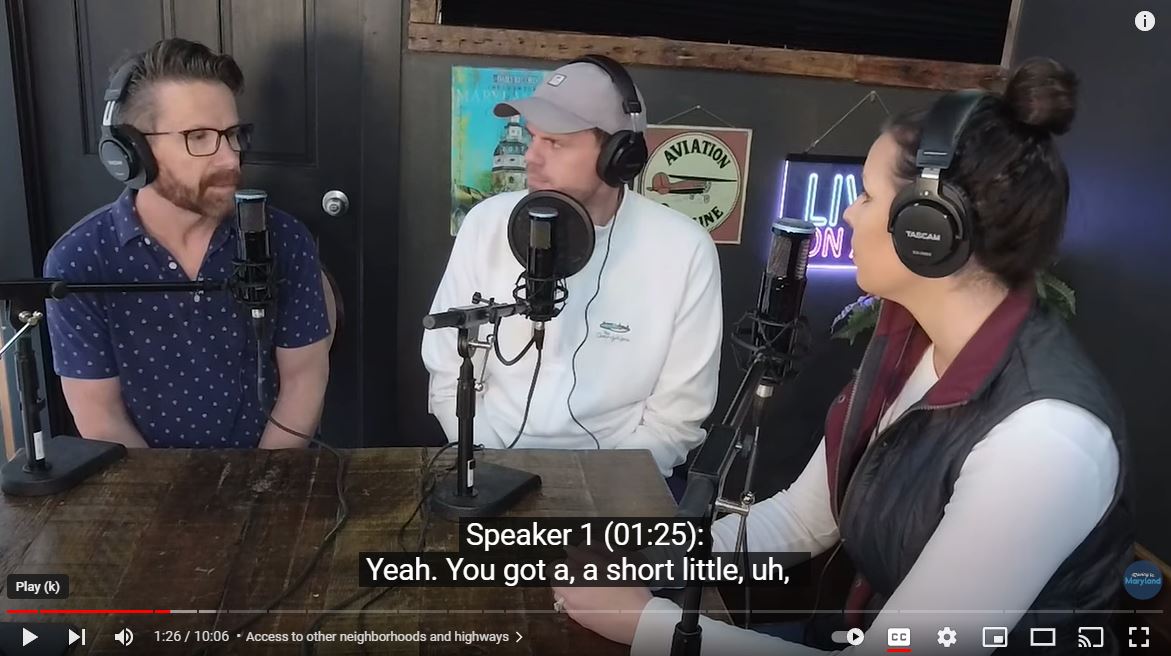 Popular Baltimore City Neighborhoods