A Gastronomic Journey: Discover the Best Hampden Restaurants in Baltimore City
Posted by Ron Howard on Saturday, June 24, 2023 at 4:36:58 AM
By Ron Howard / June 24, 2023
1 Comment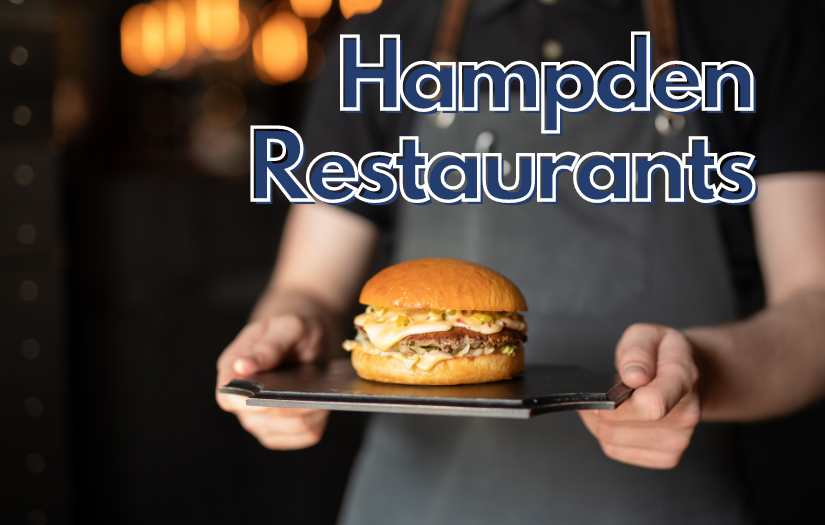 If there's a neighborhood that embodies the culinary spirit of Baltimore City, it's Hampden. Renowned for its eclectic mix of trendy boutiques, distinctive row houses, and vibrant culture, this city's gastronomic scene is no less exceptional. Dive into our exploration of the best restaurants in Hampden and experience a thrilling tour de Force of flavor, variety, and local flair. Hampden's restaurants offer tantalizing culinary treasures that delight foodies, casual diners, and everyone.
From innovative southwestern dishes to inventive cocktails, the heart and soul of Hampden's food culture can be found in its diverse range of restaurants. These culinary gems represent the neighborhood's unique charm and creativity, blending traditional favorites with innovative twists. A gastronomic journey through these Hampden restaurants will provide an authentic taste of what makes this Baltimore City neighborhood stand out.
Hampden has something for you whether you're craving delicious comfort food, inventive cocktails, or top-notch gourmet cuisine. We invite you to join us on a virtual tour of some of Hampden's best restaurants. Each of these establishments offers a unique dining experience and contributes to the Hampden community's vibrancy and distinctiveness.
Chapters
5. Pauli Gee's
10. La Cuchara
Golden West Cafe
Golden West Cafe leads the charge with its innovative take on American and Southwestern cuisine. With a bold menu bursting with rich flavors, it features vegetarian, vegan, and gluten-free options that showcase the diversity of contemporary American cooking. The restaurant's unique atmosphere, adorned with funky art and vintage décor, creates a dining experience as memorable as its food. The vibrant artwork on the walls matches the creative dishes that emerge from the kitchen. Their fantastic brunch menu, an extensive selection of draft beers, and crowd-pleasing live music performances truly elevate Golden West Cafe beyond a regular dining spot.
The Bluebird Cocktail Room
The Bluebird Cocktail Room is next, a literary-themed bar serving finely crafted cocktails alongside sophisticated small plates. This elegant establishment boasts a beautifully designed interior inspired by F. Scott Fitzgerald's 'The Bluebird,' offering a tranquil ambiance that perfectly complements its expertly mixed drinks and innovative cuisine. Amid the soft lighting and tasteful decor, literary lovers can also appreciate the countless books adorning the shelves. The Bluebird Cocktail Room is not just a bar; it's a destination where literature and libations merge to create a truly unique atmosphere.
The Food Market
At The Food Market, you'll find a laid-back environment combined with high-end cuisine. With a focus on comfort food served with an upscale twist, the restaurant's creative menu changes seasonally, always providing fresh, locally-sourced ingredients that capture the essence of each season. The industrial-chic décor, attentive service, and inviting atmosphere make The Food Market a favorite for locals and tourists alike. Chef Chad Gauss's flair for transforming simple dishes into culinary masterpieces is a bonus that keeps diners returning for more.
Common Ground
Common Ground is a neighborhood café that offers a warm, inviting environment perfect for savoring a variety of coffee blends, delicious pastries, and tasty sandwiches. Its commitment to sustainability and supporting local producers, Common Ground provides a wonderful setting for community connection over a cup of artisanal coffee. Its cozy interior, friendly staff, and enticing aroma of freshly ground coffee beans create a soothing, welcoming atmosphere, making this cafe a popular hangout spot. Whether you're looking for a hearty breakfast, a light lunch, or a place to unwind, Common Ground is the place to be.
Paulie Gee's
Paulie Gee's Hampden is the destination for pizza lovers. This pizza joint serves up a wide variety of thin-crust, wood-fired pizzas with unique flavor combinations. The creative menu, vegan options, and warm retro atmosphere make Paulie Gee's a beloved fixture in Hampden. The ambiance is as inviting as their appetizing pizzas, with rustic wooden tables, ambient lighting, and a visible wood-fired oven adding to the authenticity of the dining experience. The hospitable staff and owner Paulie Gee's passion for pizza further elevate the dining experience.
Harmony Bakery & Cafe
Harmony Bakery & Cafe is a gluten-free haven offering a range of mouth-watering pastries, savory dishes, and vibrant salads. This women-owned establishment caters to dietary needs without sacrificing flavor or variety, making it a standout choice for health-conscious diners. Harmony Bakery & Cafe's minimalist yet cozy design, with its open kitchen and chalkboard menus, promotes a relaxed dining experience. This eatery embodies its name, creating a harmonious blend of flavors, even in its gluten-free and vegan options.
Rocket To Venus
Rocket To Venus uniquely fused traditional American dishes with global influences. With its casual vibe and adventurous menu, this local haunt reflects the innovative and artistic spirit of the Hampden neighborhood. The décor, featuring retro space-themed artwork, adds a quirky touch to the dining experience. Rocket To Venus's eclectic menu and inviting bar area make it a favorite spot for dinner or drinks, offering an adventurous culinary trip out of this world.
Blue Pit BBQ & Whiskey Bar
If you're a fan of BBQ and whiskey, the Blue Pit BBQ & Whiskey Bar is your go-to spot. With a diverse selection of whiskey and smoked meats that are slow-cooked to perfection, this laid-back bar offers a hearty and satisfying dining experience. The interior exudes a warm, rustic charm with wooden tables, whiskey barrel décor, and a welcoming outdoor seating area perfect for a relaxed evening. The Blue Pit isn't just known for its food and drinks; its friendly staff and the sense of community it fosters make it a true gem in the heart of Hampden.
Artifact Coffee
Artifact Coffee brings a unique spin to the coffee culture in Hampden. With a farm-to-table philosophy, it serves ethically sourced coffee alongside a rotating local, seasonal food menu. The rustic and cozy ambiance adds to the café's charm, making it an ideal location for casual meetings or quiet afternoons. The baristas at Artifact Coffee are true artisans, crafting each cup with attention and care. With the café's enticing array of baked goods and sandwiches, Artifact Coffee provides a memorable, wholesome experience.
La Cuchara
Finally, for an unforgettable dining experience, visit La Cuchara. This upscale eatery showcases the flavors of the Basque region of Spain and France. La Cuchara transports diners to the heart of Basque country with a rotating menu of pintxos (small bites), a robust wine selection, and a warm, rustic interior. Its open kitchen design allows diners to witness culinary artistry firsthand. The knowledgeable and hospitable staff at La Cuchara are always ready to guide you through the menu, making your dining experience enjoyable and educational.
Exploring Hampden's restaurant scene is more than just a dining experience; it's a journey through a vibrant and unique culinary landscape that reflects the neighborhood's diverse culture. Hampden's restaurants showcase the neighborhood's distinctive flair and commitment to culinary excellence, from cozy cafes to trendy cocktail bars and innovative eateries to traditional comfort food spots.
These ten restaurants, each with unique charm, contribute to Hampden's colorful food scene and vibrant community life. But there's more to discover in Hampden than just these delightful dining establishments. The neighborhood also boasts a rich history, artistic vibe, and warm community spirit welcoming everyone visiting.
Whether you're a local, a newcomer, or a visitor, we hope this guide to Hampden restaurants has whetted your appetite and ignited a desire to explore more of this vibrant Baltimore City neighborhood. And if you're planning a visit, we'd love to show you around. A wealth of flavors, sights, and experiences are waiting for you in Hampden. No matter where your tastes lie, you're sure to find something to delight in our remarkable neighborhood. So, come and visit Hampden – we'd love to share our culinary treasures and community spirit with you!
If you plan to move to Hampden, contact Ron Howard and the Greatest Moves team of Remax ADVANTAGE to make your next move your greatest move. Give us a call at 443-252-3197 today!
Baltimore City Restaurant Videos