7 Things to know BEFORE Moving to Canton in Baltimore City, MD
Posted by Grace Belkot on Friday, September 2, 2022 at 1:15 PM
By Grace Belkot / September 2, 2022
1 Comment

People from all over the world move to Baltimore for education, jobs, lifestyle, family, healthcare, and more. Us locals know why it's such a great place to live. Before YOU decide to move to Baltimore, you'll want to research the neighborhoods and figure out which one works best for you.
Canton is one of our favorite places for numerous reasons. Settled in the late 18th century, it became a major port and hub for trade and industry. Canton has the scenic beauty of being on the water, close to downtown, but is a less urban and more residential area. It is conveniently located next to interstate highways, which makes commuting a breeze! It features classic and historic rowhomes as well as new construction. It is a very walkable neighborhood, close to restaurants, pubs, parks, marinas, and stores.
Let's dive in!
Chapters
Location, Location, Location
Canton is located in the southeast part of Baltimore City, MD. Its rough boundaries are the waterfront to the south, Conkling Street to the east, Chester Street to the west, and Patterson Park/Eastern Avenue to the north. It sits on the Patapsco River which flows to the Chesapeake Bay. Bordering neighborhoods are Fell's Point, Highlandtown, and Brewer's Hill.
If you commute to work outside of the city, you can easily access I-95 and I-895 via O'Donnell Street and Boston Street. There are multiple bus routes to take you to other parts of the city or outside of it. Canton is also very easy to navigate by car. We know that parking in the city is a concern for people moving from elsewhere. There is ample free street parking for two-car households, and many of the homes have parking pads for extra convenience. Renting bikes and scooters through apps has also become a popular way to get around.
Jobs, Employers, Professions
Some of the largest employers in Baltimore, MD are The Johns Hopkins Hospital Healthcare System and the University of Maryland Medical System. Mercy Medical Center, LifeBridge Health, and Medstar Health are also hubs for medical professionals and administrators. Exelon Corporation is an American Fortune 100 energy company and the parent company for Baltimore Gas & Electric (BGE). The 5 biggest banks are Bank of America, M&T Bank, PNC Bank, Truist Bank, and Wells Fargo. T. Rowe Price and Vanguard are two amazing financial management companies. Northrop Grumman Corporation is a leading American multinational aerospace and defense technology company. Amazon now has a major hub in Baltimore as well.
These are obviously the Big Kahunas of the job market, but there are thousands of smaller businesses, organizations, and nonprofits to work for. Baltimore is home to top-notch colleges and universities. The hospitality industry thrives in Baltimore with hotels, restaurants, and catering companies. Fitness centers, gyms, sports arenas, and yoga studios are also popular places for employment. You'll soon notice that Baltimoreans have great hairstyles and tattoos thanks to numerous salons with talented stylists and artists.
Education, Colleges, Universities
The big name of course is Johns Hopkins University. The Homewood campus in the Charles Village neighborhood hosts just over 5,000 undergraduates. The world-class graduate programs, such as the medical school, nursing school, Bloomberg School of Public Health, and Johns Hopkins Children's Center are all located in east Baltimore, right next to Canton! The Peabody Institute, Applied Physics Laboratory, Paul H. Nitze School of Advanced International Studies, School of Education, and Carey Business School are all close by.
Morgan State University and Coppin State University are both vibrant Historically Black institutions (HBCU).
Notre Dame of Maryland University and Loyola University Maryland are both Catholic universities focused in liberal arts.
Maryland Institute College of Art (MICA) has numerous graduate, undergraduate, and certificate programs for the visual arts.
University of Maryland, Baltimore County is located in nearby Catonsville, and Towson University and Goucher College are both just north in Towson, MD.
The bottom line: Students, faculty, and administrators alike hang their hats in Canton.
Fitness & Outdoor Recreation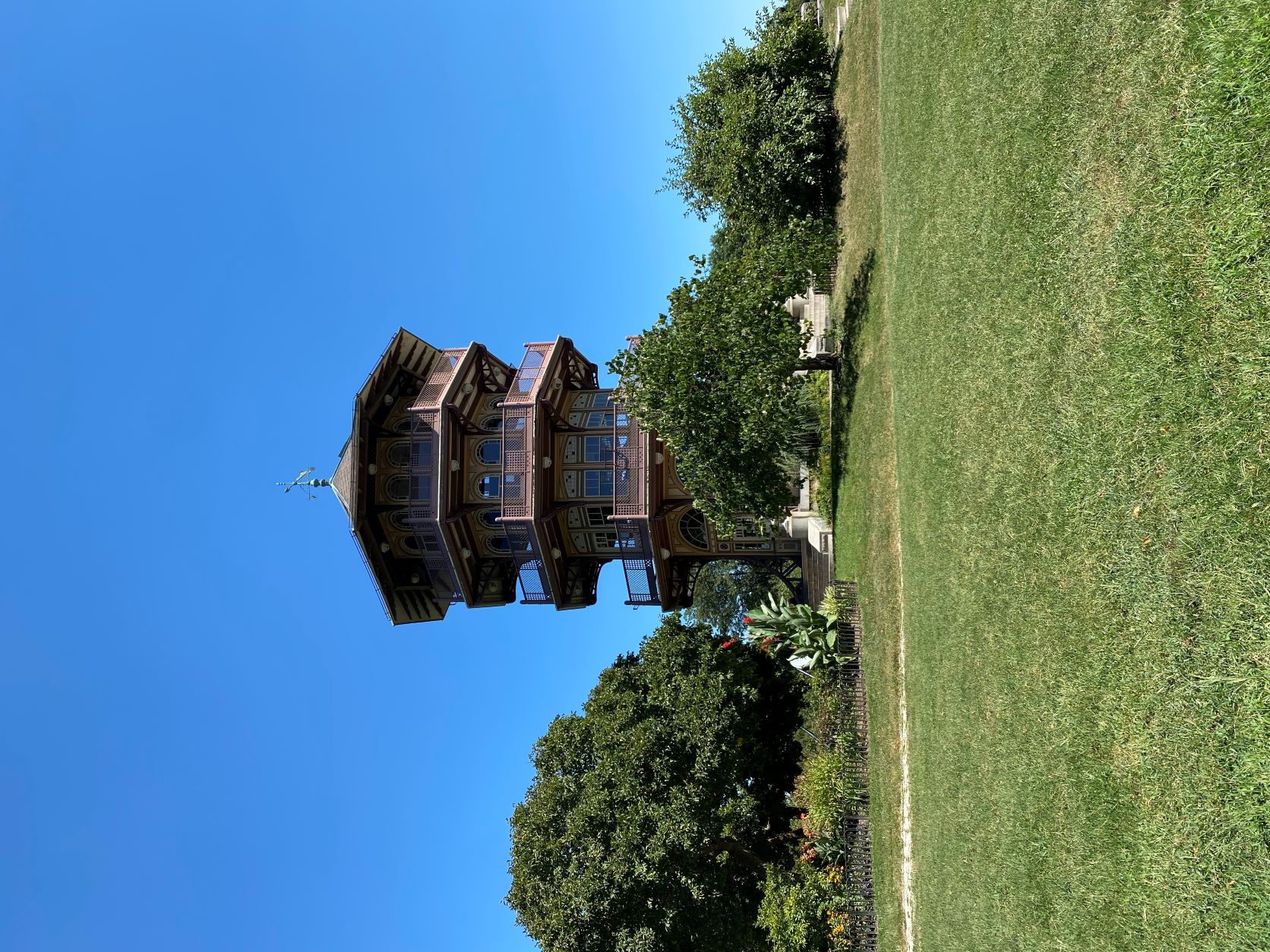 If you like getting outside, Canton is perfect for you! The biggest attraction is Patterson Park. This vast 133-acre greenspace features extensive paths for walking, running, and biking. You'll find shade under trees and catch some sun in open spaces. There is a good amount of terrain, with the highest point being Hampstead Hill where you'll see the Pagoda-style Observatory. There are 2 playgrounds, 5 basketball courts, 10 tennis courts, 9 athletic fields, a fieldhouse, a swimming pool, ice rink, dog park, duck pond, picnic pavilions, community farms, and more!
The Waterfront Promenade is an 8-mile pedestrian walkway that borders the harbor, beginning in Canton and wrapping all the way through Fell's Point, Harbor East, the Inner Harbor, Federal Hill, and Riverside. It's great for walking, jogging, pushing a stroller, and taking in the sights of boats, architecture, and water as far as the eye can see.
If you like to work out indoors, you have your pick of gyms, fitness centers, and yoga studios. In addition to the sports fields in Patterson Park, Coppermine Du Burns Arena has indoor and outdoor turf fields for local teams and also large events. Merritt Clubs Canton has just about everything you could want! Other spots are Crunch Fitness, PEAK Performance Training, PUSH511 Fitness, Charm City Fitness, LA Fitness, and that doesn't even scratch the surface.
Search Houses in Canton $500K-$1M
Cute Shops & Major Retailers
You will find no shortage of small local businesses in Canton, and you also get the almost-suburban convenience of larger retailers. Minuteman Press located on O'Donnell Street is a family-owned printing business for pretty much any kind of media: signs, brochures, t-shirts, banners, booklets, branded packaging, and window graphics. The Lucky Knot is a nicely-curated boutique clothing store to find the perfect style for sailboats or a night out. Canton Games is great for board games and puzzles, and you can even use their space to play the games. Settlers of Catan became a favorite of ours during the pandemic. I couldn't be happier to have to have a local Ace Hardware as well!
Canton Crossing and other plazas nearby have banks, clothing stores, grocery stores, restaurants, and plenty of parking. You'll find Safeway, Harris Teeter, Sprouts, and BJ's Wholesale Club for all of your food needs. There's a Nordstrom Rack, DSW, Skechers Outlet, Old Navy, and Loft for all of your clothing and accessories. There's also a Target, Michael's, and Petco. Restaurants include franchises such as Mission BBQ, Chick-fil-A, Five Guys, Panera, Chipotle, and Five Guys. Other local food favorites are Iron Rooster, Samos Greek Island Grill, Atwater's, and THB Bagelry and Deli.
Best Restaurants & Bars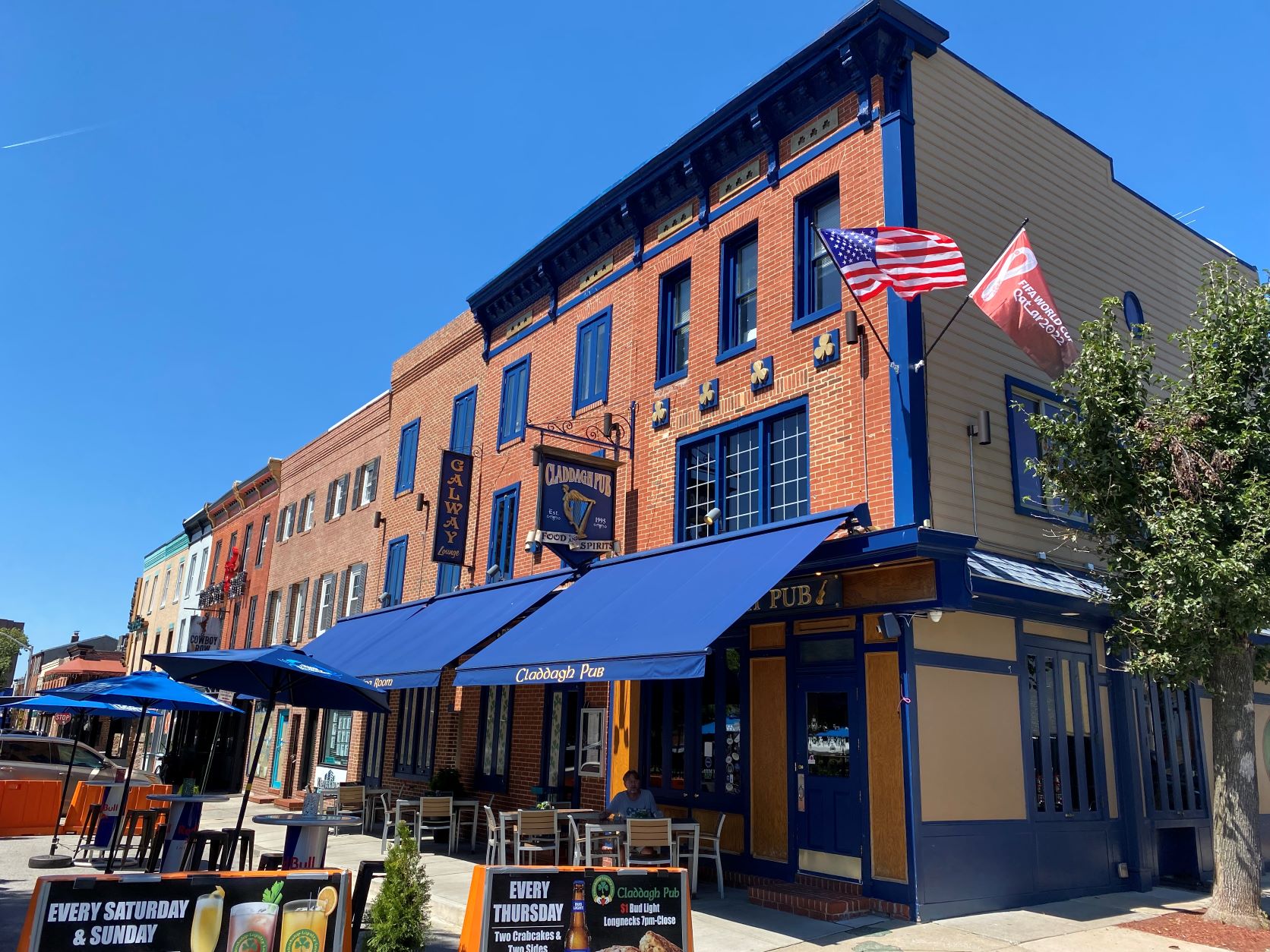 Food and dining is perhaps the biggest draw for people who love living in Canton. For amazing craft cocktails and new American, I'd say it's a tie between Gunther & Co and of Love & Regret. I'd mention a few great dishes and drinks, but the menus at both of these spots are so seasonal and innovative that you'll just have to check them out for yourself. Other bistros for a good beer and a burger include Blue Hill Tavern, Cardinal Tavern, and Lee's Pint & Shell. For nightlife you'll want to explore Canton Square where you'll find good eats and watering holes, including Looney's Pub, Claddagh Pub, Cowboy Row Saloon & Chophouse, Nacho Mama's, and El Bufalo Tequila Bar & Kitchen. Everyone has their pick and sometimes it just depends on the day of the week. On a weeknight you might just want to hang out with a small group of friends and play some bar trivia. On the weekend you might want to roll from a big brunch straight into an evening with live music and DJs.
This list is really only the beginning. There are always great new places opening up and personal preferences based on the vibe of your friend group. All of these amenities make Canton a fantastic place for meeting people and having a meaningful social life.
Events, Live Music, Festivals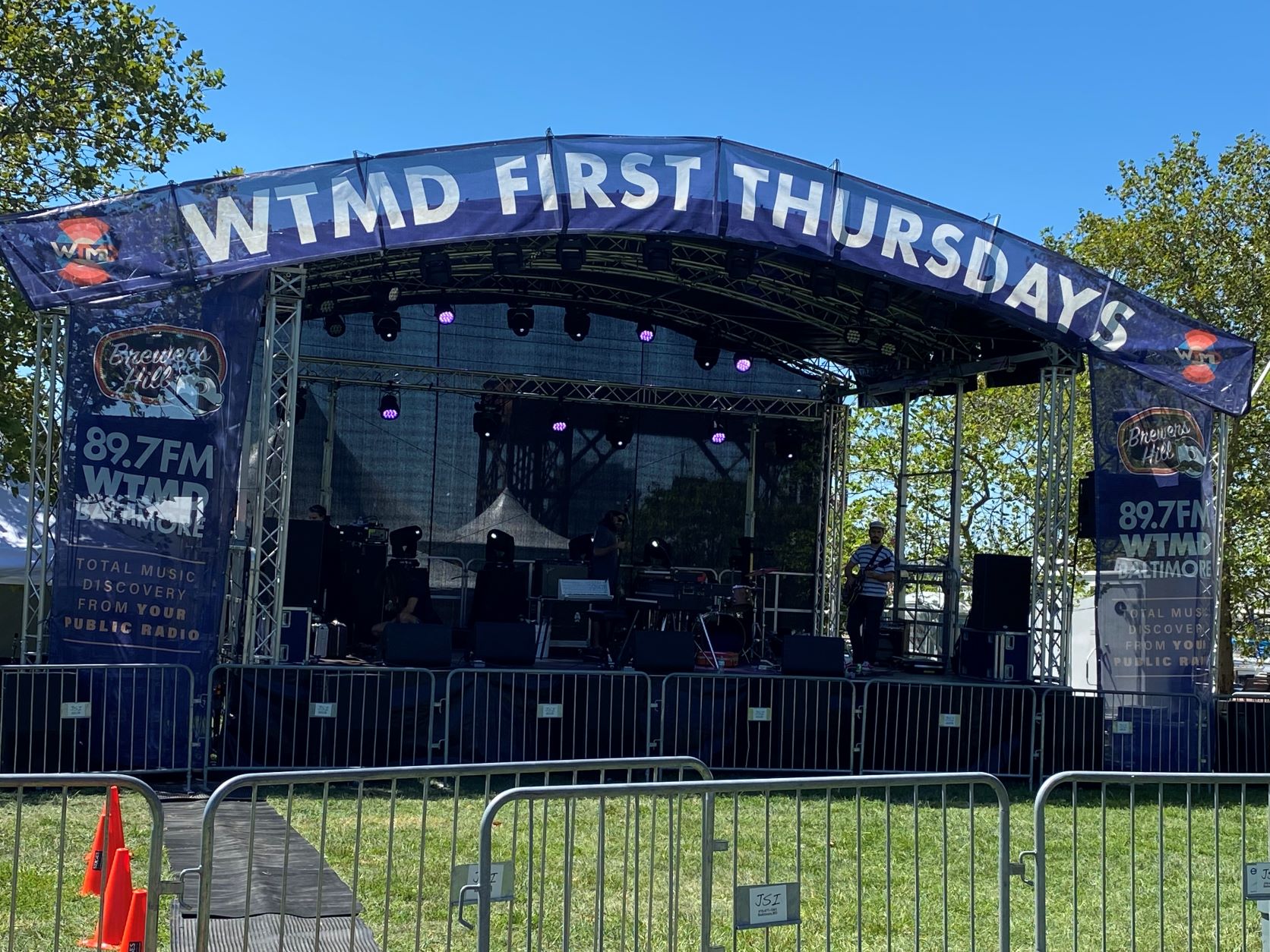 Between Canton Waterfront Park and Patterson Park, there couldn't be more thoughtfully-organized events featuring local musicians and diverse cultures. In the summers, local radio station WTMD 89.7 brings in awesome bands for their First Thursday Festival. Friends of Patterson Park also puts on a Summer Concert Series on Sundays, sponsored by another public radio station, WYPR 88.1. The annual Water Lantern Festival is a fun, but also heartfelt experience. By lighting lanterns and sending them adrift on the calm waters people honor loved ones, personal struggles, and find closure and hope. Cultural events embrace shared heritage, cuisine, and customs. To name just a few there are annual Ukrainian, Greek, and Caribbean festivals.
There are also dozens of smaller bars and pubs that bring in live music and organize watch parties for sporting events.
Conclusion
If you value community, diversity, and a neighborly can-I-borrow-a-cup-of-sugar mentality, look no further than Canton. There is so much to explore and experience here that you'll seldom feel the need to find activity elsewhere. Without even having to do a lot of research, you'll soon discover that what we've got here is truly special. Please reach out if you are looking for a Canton real estate agent or Canton houses for sale.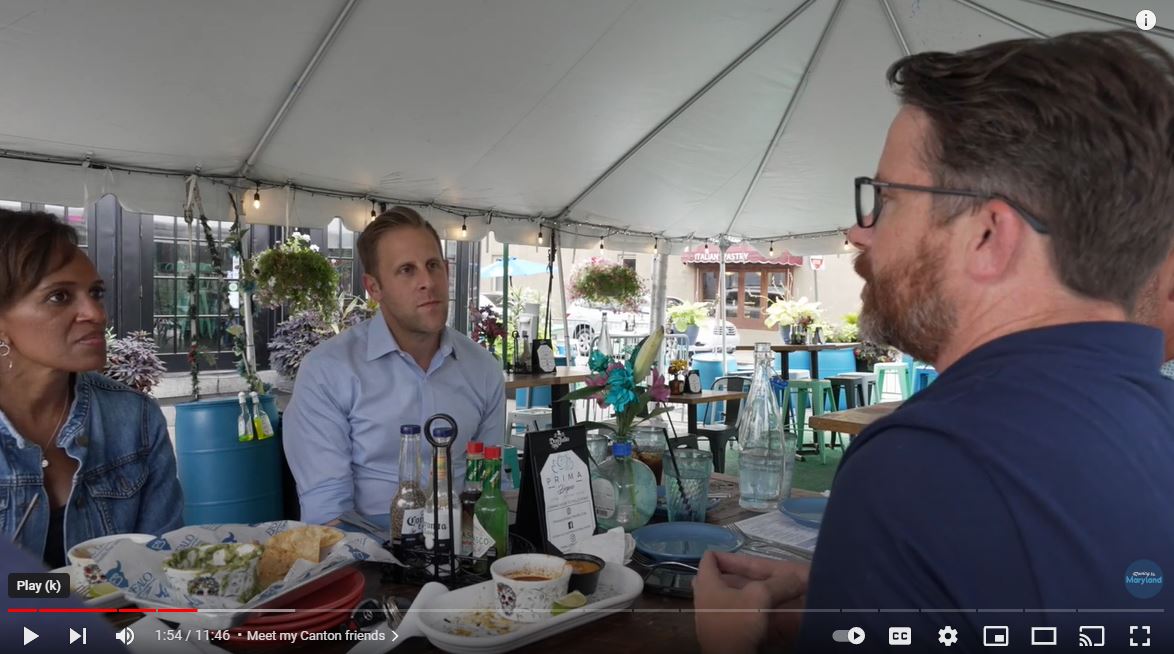 Popular Baltimore City Neighborhoods