4 Things To Know BEFORE Moving to White Marsh, MD
Posted by Ron Howard on Thursday, January 26, 2023 at 5:46:38 PM
By Ron Howard / January 26, 2023
1 Comment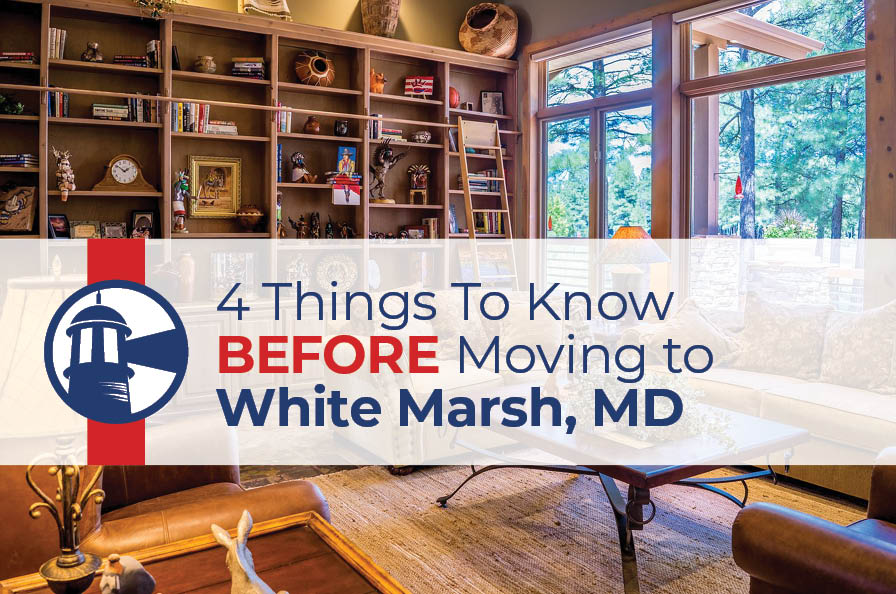 White Marsh is a beautiful and vibrant Baltimore County, Maryland community. The area is known for its excellent schools, safe streets, and friendly neighborhoods, making it a popular choice for families and individuals looking for a place to call home. Here are the top 5 reasons why people love White Marsh:
Convenient Location: White Marsh is situated in the heart of Baltimore County, providing easy access to major highways and public transportation. This makes it an excellent location for those commuting to Baltimore City or nearby areas for work or leisure.

Amenities: White Marsh boasts a wide variety of amenities that cater to the needs of its residents. The area is home to several shopping centers, including White Marsh Mall and The Avenue at White Marsh, as well as numerous restaurants, cafes, and bars. There are also several parks and recreational facilities in the area, including Honeygo Regional Park, which is perfect for hiking, picnicking, and bird-watching.

Safety: White Marsh is considered a very safe community, with low crime rates and a strong sense of community. The area is patrolled by the Baltimore County Police Department, which works closely with residents to ensure the safety and well-being of the community.

Sense of Community: White Marsh is a tight-knit community where residents feel a strong sense of belonging. Several community events and activities are organized throughout the year, such as the White Marsh Farmers Market, the White Marsh Halloween Parade, and the White Marsh Christmas Tree Lighting. These events bring the community together and create a sense of camaraderie among residents.
As a real estate professional, I have worked with many White Marsh residents, and I can attest to why people love this community. At The Greatest Moves Team of REMAX Advantage Realty, we understand the unique attributes of White Marsh, and we strive to provide the best service to our clients. Whether you are looking to buy or sell White Marsh real estate, our team is here to help you every step of the way. With our expertise, dedication, and personalized approach, we are confident that we can help you find the perfect property in White Marsh or sell your current home for the best price. Contact us today, and let us help you make your next move in White Marsh!
Other Cities In Baltimore County, MD