18 Popular Catonsville Neighborhoods To Find A New Home
Posted by Ron Howard on Monday, May 22, 2023 at 5:18:22 AM
By Ron Howard / May 22, 2023
Comment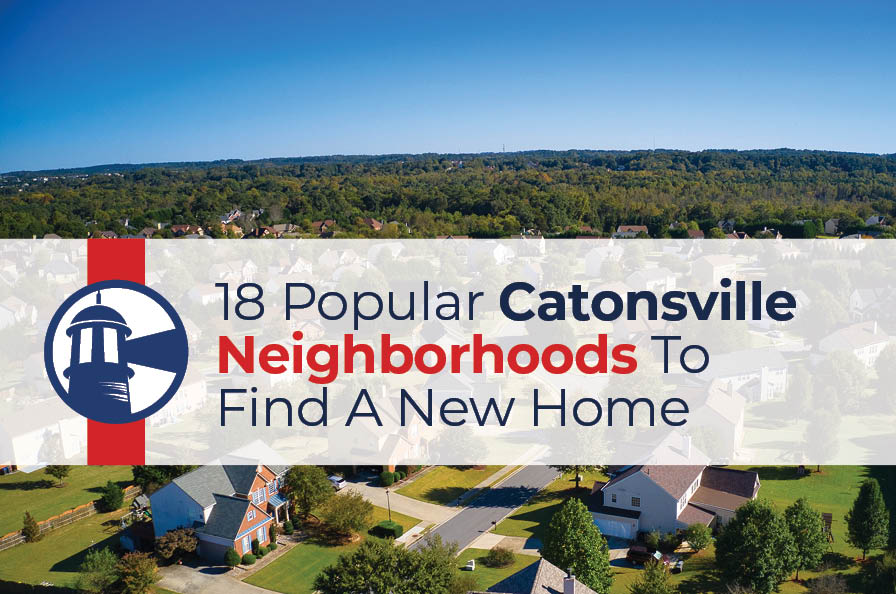 Catonsville, Maryland, is a welcoming community with small-town charm and big-city amenities. With its beautiful homes, lush greenery, and friendly residents, it's easy to understand why so many people are drawn to this vibrant city.
One of the many reasons why people love Catonsville is its ideal location. Positioned just a short drive from downtown Baltimore, residents can conveniently access the city's cultural, recreational, and dining attractions. Furthermore, Catonsville offers an array of local shops, restaurants, and parks, ensuring there is always something to see and do within the neighborhood.
Moreover, Catonsville is renowned for its strong sense of community. With tight-knit neighborhoods and numerous community events, residents can effortlessly get involved and make new acquaintances. Whether participating in a parade or concert in the park, volunteering at a local charity event, or simply conversing with neighbors on the front porch, Catonsville truly offers a sense of belonging that is hard to come by elsewhere. Therefore, if you are searching for a vibrant community with a strong sense of belonging, Catonsville is an excellent choice.
Catonsville, Maryland, has many fantastic neighborhoods offering unique characteristics and charm. Here are 18 of the most popular Catonsville neighborhoods to consider:
Here are all of the homes for sale in Catonsville.
If you're searching for a new home in the Baltimore metropolitan area, Catonsville has a neighborhood that suits your needs and preferences. This charming city provides a unique blend of small-town charm and big-city amenities, making it an ideal place to live. From its convenient location just a short drive from downtown Baltimore to its tight-knit neighborhoods and various community events, Catonsville has something to offer everyone. Whether you're a young professional starting your career, a growing family needing more space or a retiree looking to downsize, Catonsville has the ideal home for you. The city's beautiful homes, lush greenery, and friendly residents make it a desirable place to call home, and that's why many people love this vibrant community. So, if you're house hunting around the Baltimore area, put Catonsville on your list of must-see places!
The Greatest Moves Team is the perfect partner for showing homes in Catonsville. They possess a wealth of knowledge about the local housing market and are dedicated to delivering outstanding customer service. Their team of seasoned real estate agents will work with you to identify your specific needs and assist you in finding the perfect home in Catonsville. With their expertise and personalized attention, the Greatest Moves Team is the best choice for anyone searching for a home to buy or sell in this area.
More Popular Catonsville Neighborhoods
Maryland Neighborhood Videos