13 Things to Know Before Moving to Baltimore City, Maryland
Posted by Ron Howard on Monday, August 22, 2022 at 10:39 AM
By Ron Howard / August 22, 2022
1 Comment

Living in Baltimore, MD
Are you moving to Baltimore, MD? Here's what it's like living in Baltimore, Maryland!
Located just 45 minutes from DC, Baltimore is a smaller city without the traffic and crowds that Washington, DC has. With nearly 600,000 residents, Baltimore City is known for great seafood, excellent health care, outdoor recreation, and a diverse population. It's Maryland's largest city and is a great place to live because of these thirteen reasons. Baltimore County and Anne Arundel County border the City. Baltimore City is also less than one hour away from the Eastern Shore, so there are plenty of opportunities for you to boat, crab, or fish on the weekends. Baltimore City is often called by its nickname, "Charm City." Notable people from Baltimore City include actress Jada Pinkett Smith, John Waters, Barry Levinson, and many more.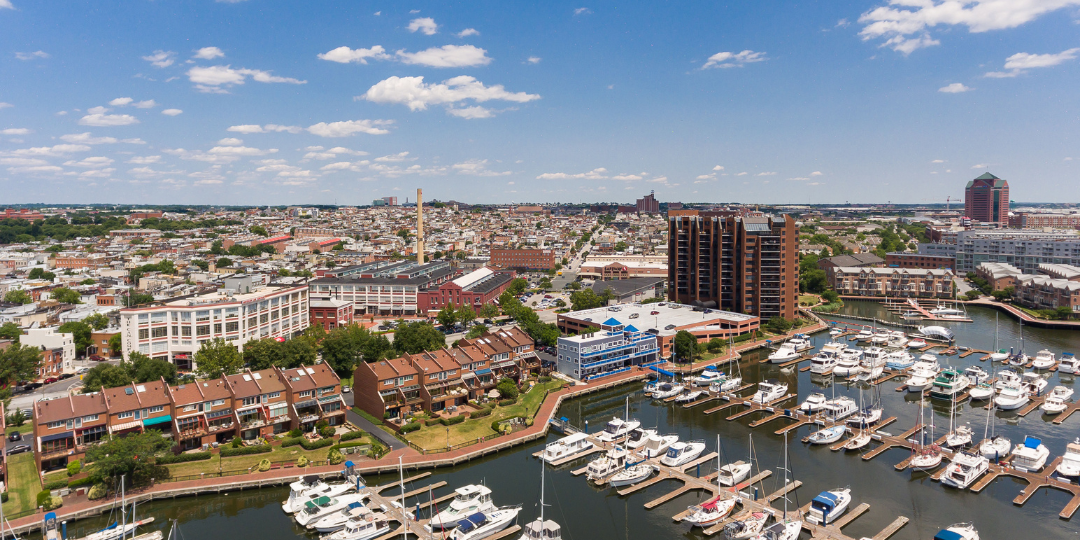 Whether you're moving to Baltimore City for work or want a new adventure, this guide is here to help you. Read on to learn more about the 13 things you should know BEFORE moving to Baltimore City, Maryland.
Parks & Trails
Baltimore City has more than 4,000 acres of parkland and public space. Residents and Visitors can take a nice walk in the woods on the back hills of Druid Hill Park, watch all types of birds by the lake at Patterson Park or play a decent round of golf in Clifton, Carroll, and Forest parks. Our smaller community parks are perfect for throwing neighborhood parties. Whether you're an artist who enjoys painting by a fountain, an active professional interested in biking or hiking the trails, or a ball player who hits the courts daily, there is something for everyone.

Job Prospects
Finding a job around Baltimore City shouldn't be too difficult because the area has many public and private employers. You will find most job opportunities outside but close to Baltimore City in places like Baltimore, Anne Arundel, and Howard County. Baltimore City's largest employers are Johns Hopkins University, Johns Hopkins Hospital, University of Maryland Medical System, and Exelon. It's known for decent job growth, especially in the healthcare sector. Since Baltimore City is only 20 miles north of Fort Meade, many people choose to live in this City and commute to Fort Meade for work. Maryland employers are always looking for fresh talent, so there are opportunities for recent college graduates. The average salary in the Baltimore area is $71,000 a year.
Best Hospitals In The Country
It's good to know you have access to the best healthcare in the country at The Johns Hopkins Hospital and the University of Maryland Medical System. These hospitals provide treatment for some of the most complicated medical maladies to people who travel from all over the world. You'll be in safe hands if you have recurring medical issues or have to go to the hospital for something unexpected. About 6,331 students attend The Johns Hopkins School of Medicine to learn about medicine, nursing, public health, and ground-breaking research.
Where To Shop
If you like to shop, you have excellent choices in the Baltimore metro area. Whether looking for a shopping mall, restaurant, grocery store, liquor store, or salon, you're surrounded by shops and stores in Baltimore City. A constant influx of gas carrier ships to The Port of Baltimore keeps gas prices reasonable compared to national averages. Canton Crossing provides the suburban amenities of Target, Michael's, Nordstom Rack, and more! You should check out Towson Town Center or Arundel Mills, both sizeable indoor shopping malls with department stores and top retailers.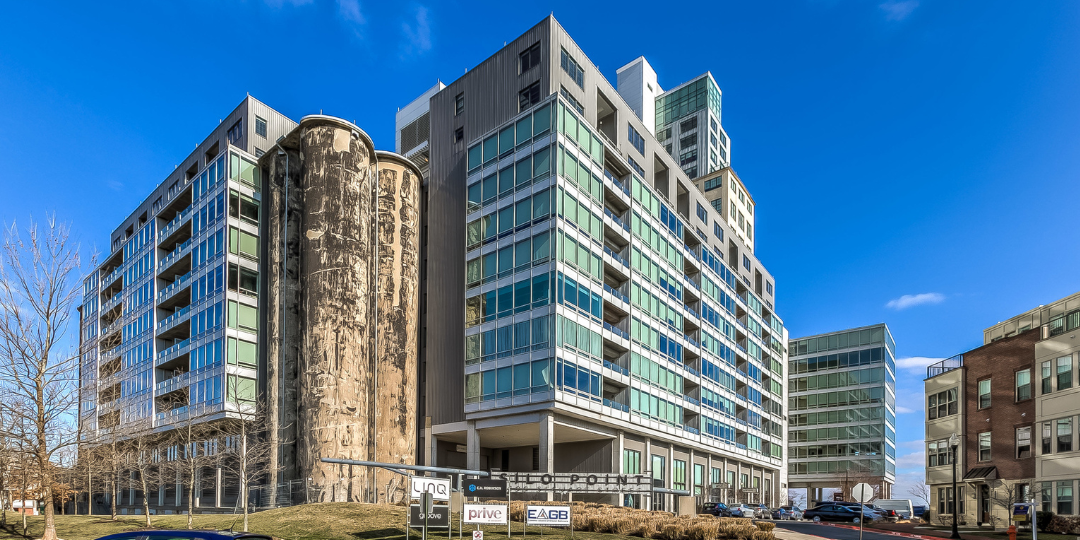 Crime Rate
Like most cities, Baltimore has some neighborhoods with very high crime rates and many communities closer to national averages. Because of the crime in some areas, you generally see a national narrative that Baltimore is unsafe. But just like all cities with crime issues, many more neighborhoods are also excellent choices to live in.
Education
Between private, public and charter schools, Baltimore City has many education choices at the pre-school, elementary, middle, and high school levels. The public schools in many areas significantly improved dramatically in the last twenty years. Colleges and Universities include Learn more about the schools at Greatschools.com.
Cost of Living
On Numbeo's cost of living index, which factors in the price of consumer goods such as restaurants, groceries, transportation, and utilities, Baltimore City scored Seventy-two out of one hundred, which means, as of March 2021, it's about 28% less expensive than New York City, the index's benchmark with a score of one hundred. Baltimore Metro's housing expenses are 14% higher than the national average, and utility prices are 6% higher than the national average. Transportation expenses like bus fares and gas prices are 2% higher than the national average. The Baltimore Metro has grocery prices 10% higher than the national average. Baltimore is known on the East Coast as an affordable real estate alternative to Philadelphia, New York, or DC. There are over 250 neighborhoods to choose from in Baltimore City, and they come in various price points.
Arts & Culture
You can light your creative fire in one of Baltimore's four art districts. Baltimore city has museums, galleries, and performance and film venues. The Baltimore Museum of Art is nestled along the Johns Hopkins Homewood campus, which houses more than 90,000 works of art, showcasing artisits such as Picasso, van Gogh, and Andy Warhol.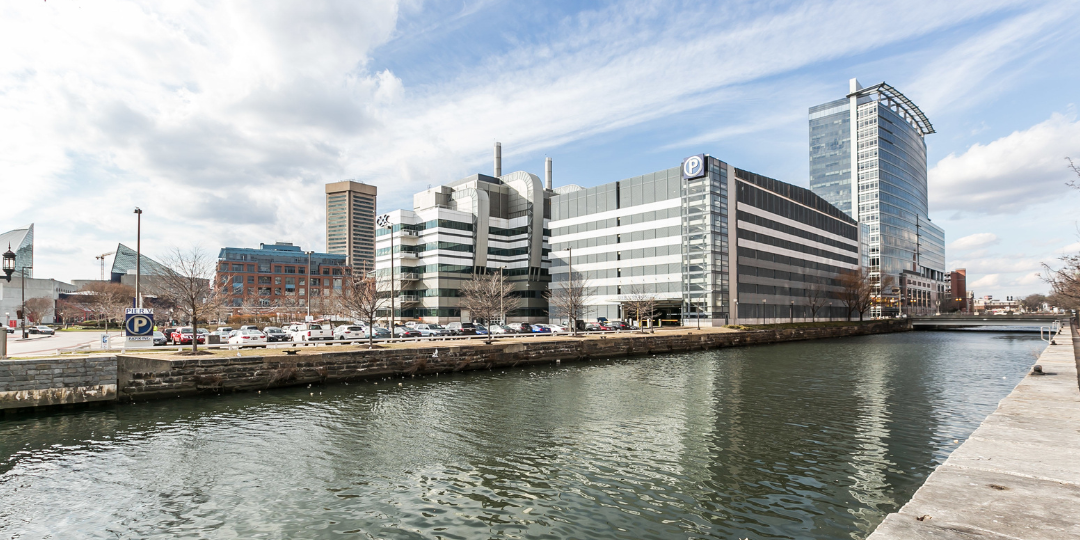 Seasonal Weather
Baltimore enjoys all four distinct weather seasons, winter, spring, summer, and fall. Winters are relatively mild, but we do get some snow. Spring is a mix of rain and sun, with the first daffodils popping up as early as March. Summers are hot, but the coastal breezes, nearby beaches, and numerous pools keep people cool. Many will say that fall is their favorite time of year with crisp cool nights and plenty of places to find apples and pumpkins.
Grab a Beer
Baltimore City is home to some fantastic breweries and taprooms, and if you're moving to Maryland, you'll want to know more about craft beer. The state has some high-quality microbreweries with unique options, many of which are located in Baltimore City! Some of the favorites are Waverly Brewing, Union Craft Brewing, Oliver Brewing Company, and the Ministry of Brewing.
Restaurant Scene
Baltimore City is becoming known for its restaurant scene. Whether you're in the mood for Greek, Mexican, or Italian food, you'll find plenty of options for everything in Baltimore City. Mamas On the Half Shell is a great seafood restaurant, Ouzo Bay is fantastic Greek food, and Duck Duck Goose has a fresh take on French cuisine. One of our favorites is Gunther & Co. in Brewers Hill, and we love Tagliata, an Italian chop house.
Family-Friendly Activities
There are plenty of fun activities for you and the family to do without ever leaving the City. We love the National Aquarium, Maryland Science Center and Port Discovery Children's Museum is a must-see.
History
Baltimore City was established in 1729 as a port for shipping tobacco and grain. During the American Revolution, it was a busy seaport and shipbuilding center. During the War of 1812, the British tried unsuccessfully to capture Baltimore City when American forces at Fort McHenry successfully defeated the British Forces. The battle at Fort McHenry was the inspiration for the Star Spangled Banner. During World War I, Baltimore began to develop industrially with steelworks, oil refineries, and other war industries. After World War II, Baltimore City went through a period of urban decay followed by a renovation of the waterfront and downtown areas.
Final Thoughts on Moving to Baltimore City
Deciding where to move can be challenging, but if you choose Baltimore City, you will fall in love with our City. If you have kids, there are plenty of options for schools and recreation in the area. Hopefully, our 13 Things to Know Before Moving to Baltimore City has helped you get to know Baltimore better. If you're considering a move to Baltimore City, our team of top local Real Estate Agents would love to help. Contact us for help with your move or any questions you might have about Baltimore houses for sale.
Popular Baltimore City Neighborhoods